Impression: DC Universe Online soars superhero MMOs to new heights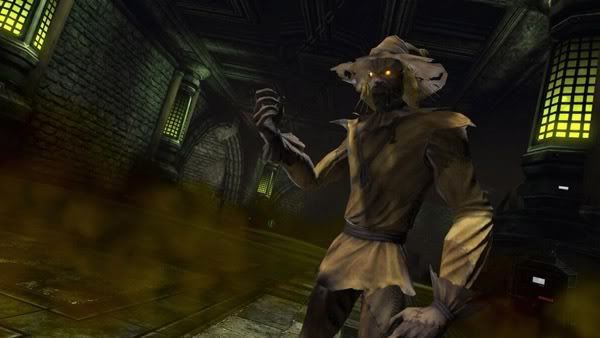 One of the first battles a Batman trained DCUO hero will face

For years, man has wandered the internet searching for a decent superhero MMO. A few titles tried to be what gamers were looking for but fell short in their own unique ways. Today, we're fortune enough to have DC Universe Online. Although it's not perfect, it's by far the best superhero MMO yet.
Costume Customization
Creating a character can seem rather limited if one is accustomed to other superhero MMOs. There isn't a metric ton of choices, but the ones offered are solid, well-made choices. Actually playing the game unlocks new costumes pieces which is both a blessing and a curse. It's nice to have more pieces to work toward, but it's frustrating when you can't make the character you want from the beginning. If you're anything like me, then you'll be obsessed with the vault the moment you're introduced to it at level six. This daily present-bashing extravaganza gives you a chance to unlock new costume pieces or pick up special trinkets. If a once-a-day chance to find more pieces doesn't feel like a good way to find more pieces, then consider questing. Each story arch offers nearly an entire set of a costume.
Highlights: Daily visits to the vault for more pieces. The ability to change palette colors after creation.
Lowlights: The inability to look the way you want from the beginning.
Powers and Weapons
There are six power sets; fire, ice, nature, mental, sorcery, and gadgets. Players pick one of those at character creation and may spend power points in two trees within a power set (e.g. nature features shapeshifting and plants). This may seem limiting but the sets are well-designed. Mixing one of them with a few weapon sets and a hefty travel power makes for a robust character. Players can respec their points at anytime by visiting the Watchtower or the Hall of Doom. This costs a bit of money but is worth effort to find your perfect mix of powers, iconic powers, weapon, and movement skills.
Highlights: Travel powers that do something. Purchasing other weapon skills for passive bonuses.
Lowlights: Some powers that could be their own set are mixed into the six sets.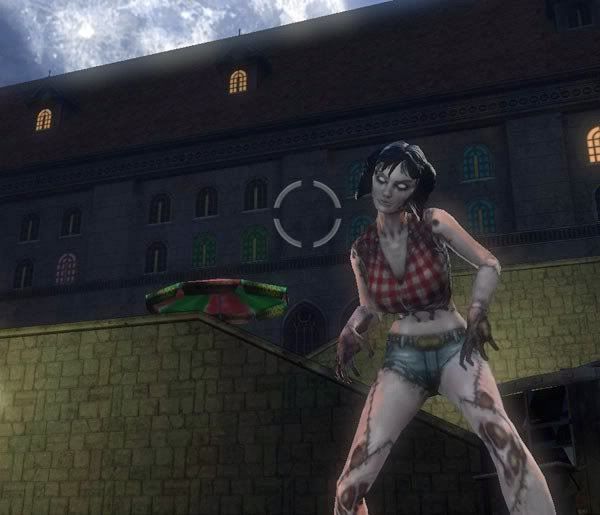 Transforming into a zombie for a quest... priceless
Questing
The flow and pacing of questing is usually decent at best. Unfortunately, there are times when you might find yourself without something to do because you don't want to do what's available. For example, there's enough content to get you to 30 through questing if you do the alert (dungeons) and wanted (elite monster) quests. Since I skipped most of these I found myself grinding random mob kills through level 29. There was even a point where I didn't have a story quest at all. My quest journal was full of alert and wanted quests that I wasn't interested in completing. Fortunately, as the game patches these quest lulls are being addressed. Some story quests' required level were lowered to accommodate the flow of leveling.
Highlights: Hot Dog Zombie, Zombie Benefits quests.
Lowlights: Enraging magistrates and accusers.
Leveling
Growing in power from 1-30 is a quick process. If you went crazy on DCUO you could probably knock 1-30 out in a few days. Even with my causal play style and my promiscuity with other MMOs, I managed to level someone to 30 in under a week. Unlike several MMO launches, there's actually something to do at max level. While leveling, players can do alerts but when they hit 30 new hard mode alerts open up. Duos, raids, and even more PvP also become available.
Highlights: Quick, fast combat that makes leveling fun. Earning more skill points from feats!
Lowlights: The game is crowded. It makes things hard to finish sometimes.
Alerts
Akin to dungeons of other MMOs, alerts offer a challenge to a group of four players. When you zone into an alert objectives will immediately be given to you. These objectives are understandable thanks to the mini-map and common sense; however, some are clearer than others. When the alert is for your level, it offer great experience. That makes alerts a perfect way to fill in certain experience gaps if you need catch up.

Highlights: Easy to understand, quick queues, and fun encounters.
Lowlights: AFKers and folks who don't follow the group.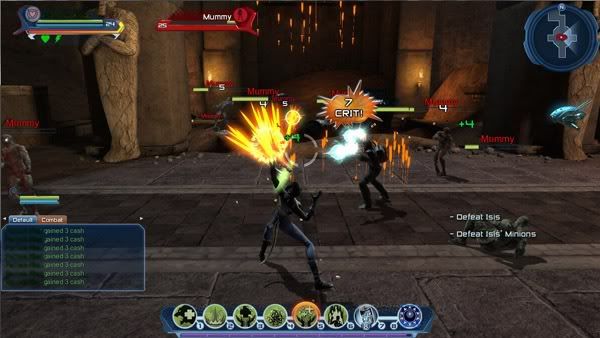 Gotham University
Duos

Duos are by far my favorite feature. After a player hits level 30, they can queue for duos (either solo or choose your teammate). There are currently four duos which recreate four instances you've completed while leveling. For heroes, players will revisit the OMAC Base, Gotham University, Gorilla Grodd's Lab, and the Hive Base. Although these are missions you've completed before, they are slightly altered for level 30s. Duos are the biggest asset to DCUO in my opinion. Having something to do with just two people at max level is a great boon for my husband and me. What makes Duos truly awesome is that they gear your character with drops and with currency to purchase even better equipment. Since there is a way for us to get gear on our own, we're more likely to join alerts and raids after accumulating the first tier of equipment.
Highlights: Their existence. It's nice to have something two people can complete at max level.
Lowlights: Difficulty for some archetype mixes (controller/healer = win).
Theatrics
In a game full of established characters, well-known lore, and iconic settings, there's bound to be some grandeur. Voice acting is superior in DCUO. That's to be expected with stars like Mark Hamill, Gina Torres, James Marsters, and Kevin Conroy. Animated comic cutscenes are entertaining and provide background and lore on the highlighted character. Not to mention, the novelty of the Joker contacting me never gets old.
Highlights: Circe's positive reinforcement! She is delighted!
Lowlights: No more male demons sounding like dudes talking in a high-pitched voice.
Areas to be examined
PvP
Strangely enough, I haven't done a lot of PvP on DCUO. I can't give you a good summation of my experience yet, but I can tell you about the system's infrastructure. There are two types of PvP not including world PvP. You can queue for Arena PvP or Legends PvP to earn currency to buy PvP gear. Arena PvP uses your character to battle other characters in 4v4, 5v5, and 8v8 matches. Legends PvP lets you play as an iconic hero or villain in 2v2 or 4v4 matches. If instanced PvP isn't for you, then world PvP is a definite option. Even if you're playing on a PvE server there are PvP objectives in the world.
Raids
To be frank, I'm not ready to do raids in DCUO. I plan to, but I want some tier one gear before I conquer these instances. I never raid in MMOs but because I'm getting geared in my duo I feel like I can raid once I've acquired that gear. That's really saying something for the max level content and how it appeals to certain players.
Of course, this is all opinion. I've seen plenty of players with genuine complaints that could keep them from playing. Some players will find gripes that they can't see past and others might not enjoy the DC world. Either way, DCUO is still very new and it's impossible to predict whether or the MMO will stand the test of time. Just like any other living and breathing world, it will need players to stick around to be truly great. Gamers that enjoy being able to choose their path, whether it be solo, duo, group, or raid, will keep playing. It helps if you get along with your mentor.
Pamela plays several MMOs and writes about them for a living. She's currently the national MMO Examiner and has been featured at MMORPG.com, MMOSite.com, and MMOHub.org. Unlike some writers, Pamela invests more time in playing games rather than writing about them. Whether or not that's a good thing is still up for debate. You can follow her on Twitter , like her on Facebook , or subscribe to her on StumbleUpon. Watch out, though, she likes cats and PvPing.


Trackbacks